What we do
Powering the future
As New Zealand's electricity regulator, we're working with the sector to achieve Aotearoa's commitment of net zero emissions by 2050 and its target of 100% renewable electricity by 2030.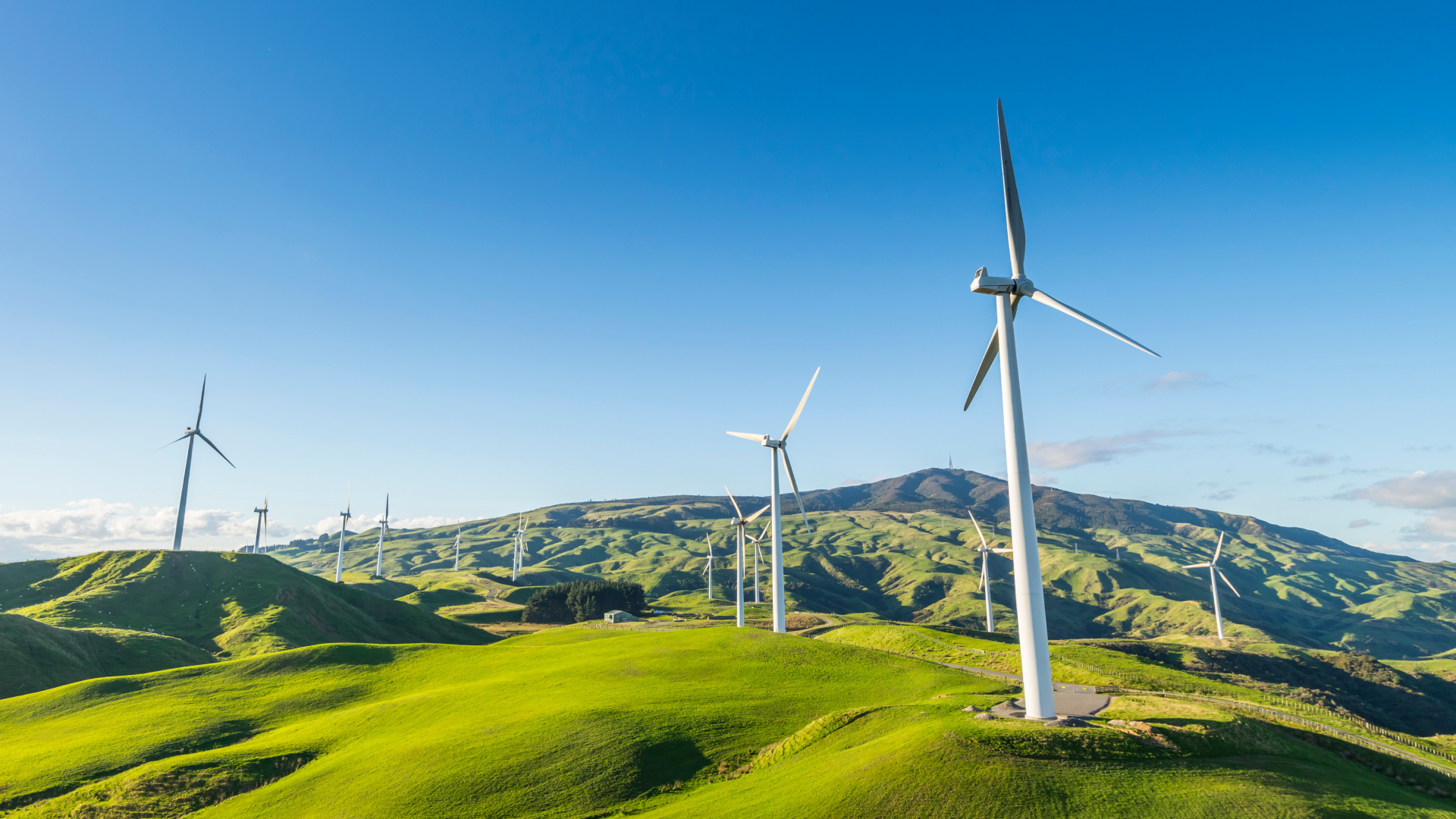 Our role in New Zealand's renewable energy transition
New Zealand has committed to achieving net zero greenhouse gas emissions by 2050. The government has committed to reaching net zero for long-lived gases by 2050, set a target that 50% of total energy consumption will come from renewable sources by 2035, and has an aspirational target of 100% renewable electricity by 2030.
Electricity has a key role to play in achieving New Zealand's climate ambitions. The changes required, and the speed at which these changes must be implemented, is unprecedented.
The Electricity Authority is working with generators, retailers, distributors and the system operator to navigate a clear path through New Zealand's renewable energy transition. Our work focuses on making sure that Aotearoa can make the transition as efficiently as possible, without compromising energy security, system adaptability and consumer affordability.
We need to provide a predictable regulatory environment with robust rules and clear price signals to support increased electrification of heat and transport, and the development of renewable generation. It requires a fine balance between supply and demand to ensure the right investment occurs at the right time and in the right places.
The future of electricity
No one can say what the future holds, however we know the low-emissions transition will be spearheaded by decarbonisation across New Zealand's energy system and the wider economy.
Decarbonising the electricity sector involves significantly reducing the use of fossil fuels and increasing the use of electrification for transportation and process heat (for industrial processes). This will involve the widespread adoption of distributed energy resources, solar panels, smart appliances, and energy storage systems in homes and workplaces. It will result in an increase in digital tools required to manage energy resources and resulting system complexity.
The significant increase in demand for electricity will require large quantities of new renewable electricity generation, increased use of distributed energy resources, new ways to participate and more participants – changing the dynamics of the electricity system and markets.
External factors such as climate change will have an impact on the transition. The increased occurrence of extreme weather events will test the electricity system's resilience, and increased risk from cyber-attacks will challenge the system's operational security and integrity.
Our energy transition roadmap
We are working hard to ensure an efficient transition to a low-emissions energy system. This will maximise the benefits to consumers, lead to lower electricity prices and a secure and resilient electricity system for generations to come.
Our energy transition roadmap outlines how we are focusing our work on six core areas:
Generation investment and reliability
System security and resilience
Distributed energy resources integration and investment
Efficient network infrastructure investment and operation
Monitoring, compliance and enforcement
Risk management through the transition
Our roadmap
Supporting an efficient transition to a low-emissions energy system
Key projects
To achieve net zero emissions by 2050 in New Zealand, we are focused on the following key projects:
Investigation into the future security and resilience of the electricity system as New Zealand moves towards 100% renewable electricity - studies and solutions to address challenges and opportunities
Implementation of a new transmission pricing methodology (from 1 April 2023) to help address potential disadvantage for early investors in generation
Implementation of real-time pricing (from 1 November 2022) - modifying the way spot prices are calculated so they better reflect prevailing conditions on the power system and are more accurate for settlement
Implementation of a second phase of real-time pricing (from April 2023) to:

enhance the current dispatchable demand regime to better reflect the physical characteristics of industrial load
introduce dispatch notification participation for aggregated demand response and distributed energy resources

Updating regulatory settings for electricity distribution networks to support the transition to a low-emissions energy system while promoting competition, reliability and efficiency for consumers' long-term benefit
Ensuring the security, reliability and resilience of the electricity system through a range of work programmes, which will examine wholesale market operation and investment under 100% renewables, to ensure continued security of supply.
Energy strategy and decarbonisation
The Government is developing a New Zealand Energy Strategy to support the transition to a low carbon economy, address strategic challenges in the energy sector, and signal pathways away from fossil fuels. This work is being led by the Ministry for Business, Innovation and Employment (MBIE).
MBIE will collaborate and engage with treaty partners and energy system stakeholders to develop the Energy Strategy by the end of 2024.